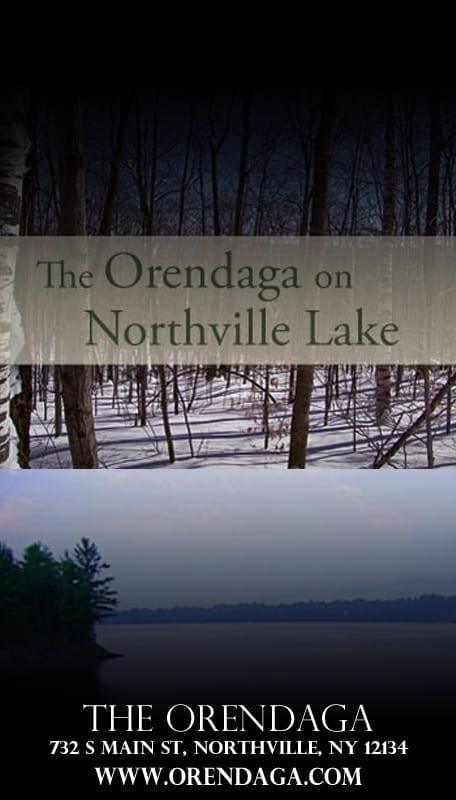 The Orendaga has been welcoming guests since the first cabin was built in the early 1900's.
A popular destination for travelers, hunters, and fisherman, The Orendaga boasted modern housekeeping cottages with all the amenities! Accommodations like these were prevalent throughout the Adirondacks, and like most, the property eventually fell into disrepair.  The Intrabartola Family, with a keen eye for beauty in potential and deep ties to the Sacandaga Region, purchased the property in 2002.  The hard work began with a commitment to good design, fine craftsmanship, and the goal to rebuild a sustainable, unique destination by breathing new life into the antique buildings.
Your hosts have diligently recreated a sophisticated Inn with cabins and country gardens while remaining true to the casual comforts and style of this quaint Adirondack Village. We have had the pleasure of restoring the buildings and grounds in an ever evolving effort to provide a truly unique experience for our guests.
The Orendaga is open year round for guests to enjoy both the beauty of an Adirondack Summer as well as the crisp, clear days of a Winter Wonderland. Here, your space is your own to get away from it all… our lakeside location and ever expanding gardens invite you to relax…
Find a restful spot on the sun-drenched lawn, or a bench amid the trees. Pick fresh herbs to complement your meal, and flowers for your table. Paddle the lake in our kayaks, and explore the Village on foot or by bicycle. Spend an afternoon at a Concert in the Park, and stop by the Farmer's Market for fresh local produce. Cook out under the pine trees, play a game of horseshoes, and watch the sun set from your porch rocking chair.
Sound Perfect? Welcome to The Orendaga…