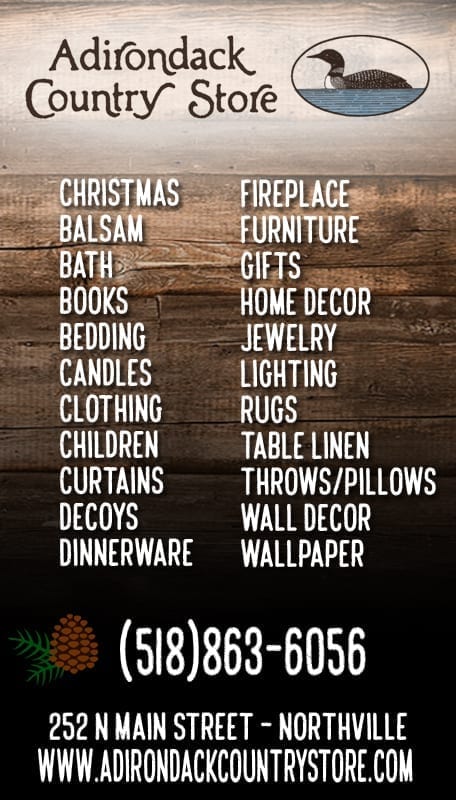 Rustic Décor for Home and Cabin since 1988
Our Adirondack style will create the perfect retreat for your home or camp. The lodge look brings comfort with a casual style to escape the outside world. Our cabin bedding, area rugs, furniture, lighting, wall decor and window treatments will provide everything to furnish and accessorize in the Adirondack style.Our rustic gift baskets and crates can be customized to fit your needs.
Find the perfect gift for a special day, housewarming or Christmas, we have a wish list for any occasion. Share your wishes with your friends and relatives. For wedding and shower registries we will supply enclosure cards to include with your invitations.
252 N Main Street
Northville, NY 12134
(518)863-6056