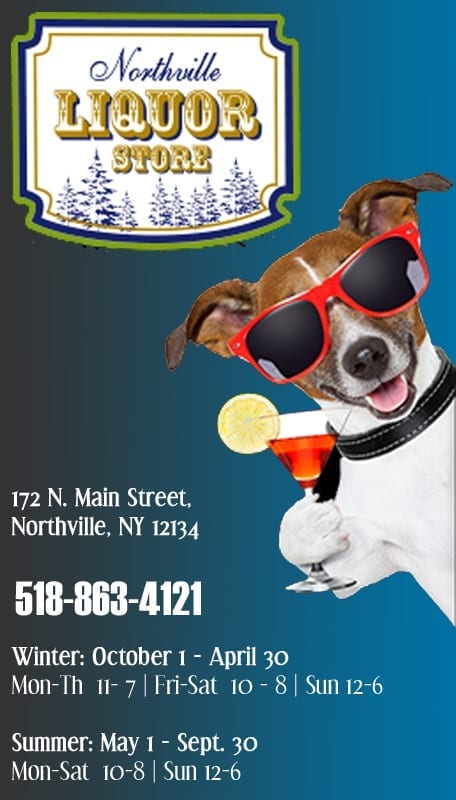 Northville Liquor
Welcome to Northville Liquor!
We are located at 172 N. Main Street, across from the Northville Post Office, next to the old Northville Bank.
New owners Harold and Denise Cheney purchased the store in May 2014 from former owners Fritz and Sandra Henze. The Henzes owned the store for 27 years prior. The 1830s building has recently been listed in the National Historic Register.
Many improvements include expanded wine and liquor selection, computerized P.O.S. inventory tracking and ordering, wall and window treatments, wine tasting area and bottle chiller. Coming improvements include an expanded back storage area which will help lower and stabilize prices.
If you have questions / comments, or want to be notified about upcoming sales or tastings, please email us at northvilleliquor@gmail.com
HOURS:
Winter: October 1 – April 30   
Mon-Th  11-7   |   Fri-Sat  10-8   |   Sun 12-6
Summer: May 1 – Sept. 30 
Mon-Sat  10-8   |   Sun 12-6