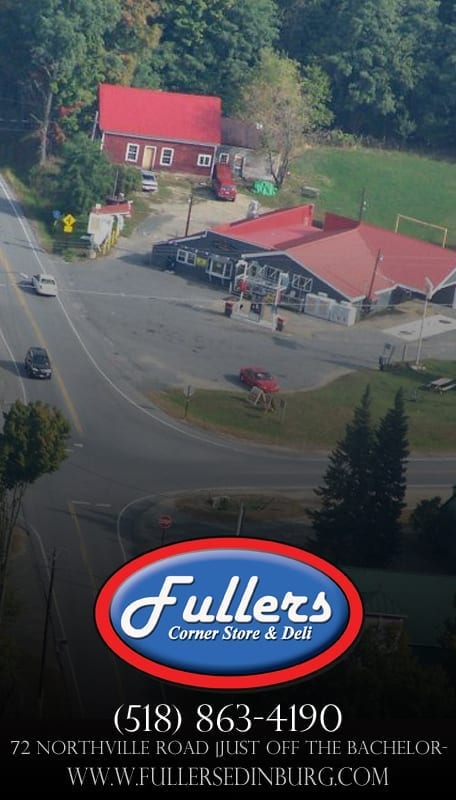 Top of the Line Subs & Sandwiches
You can special order fresh top of the line, Subs Sandwiches and Salads from our Deli with all of your favorite toppings and a variety of dressings. Call ahead and we'll have it ready when you get here. You can also get our quality Meat and Cheeses specially sliced to take home with you.
Fresh Baked Pizza
Don't forget to try our delicious FRESH BAKED PIZZA available Wednesdays thru Sundays. Choose your own topping or try one of our tasty specialties. You'll be glad you did.
Get it ALL at Fuller's Corner Store
Spending the day at the Lake?
GET IT ALL AT FULLERS.
Swim gear, Fishing Bait and Tackle, Boating Accessories, Maps, Toys, Groceries, Ice, Fuel, (Gas Kerosene and Propane), Cold Beer, Wine Coolers, Soda, Frozen Foods, Ice Cream, Sandwiches, Chips, Candy, Lottery, Cigarettes, and all of your favorite daily Newspapers.
Everything you need for that special day at the lake. You can even purchase a Fullers Gift card for you or the kids or one of your friends and leave your cash at home.
72 Northville Road
Edinburg NY 12134
518-863-4190