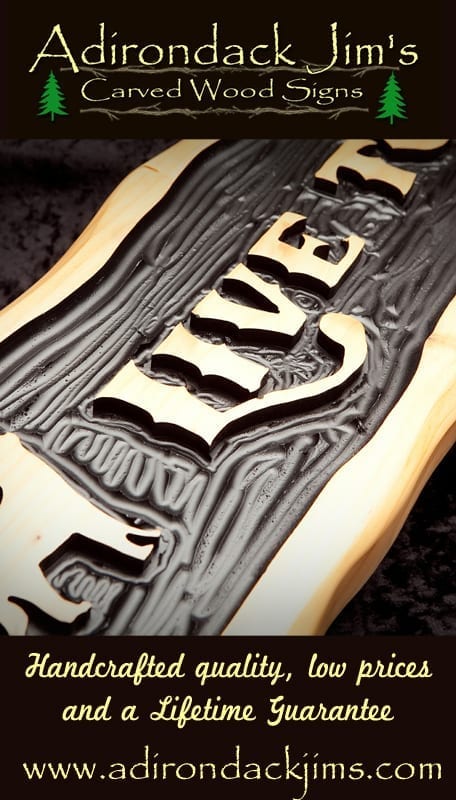 Adirondack Jim's Carved Signs is a home based, part time custom sign carving business located in upstate New York, not far from the pristine Adirondack Mountains.
My goal is to make original, rustic wood signs of the highest quality and craftsmanship. 
I aspire to bring the outdoors to my customers to make their homes, cottages, getaways a place of memories and comfort.
My signs are all hand carved with specialized hand and power tools.
I carve free hand and do not rely on any CNC (computer carved) technology.I offer 100% satisfaction on all my work.
Adirondack Jim signs come in a multitude of shapes, edge profiles, fonts and finishes.My products,All finishes come standard with indoor/outdoor durability and will adjust to changes in temperature, humidity
as many camps and cabins often do across the seasons. tools and materials are made in the USA whenever possible!