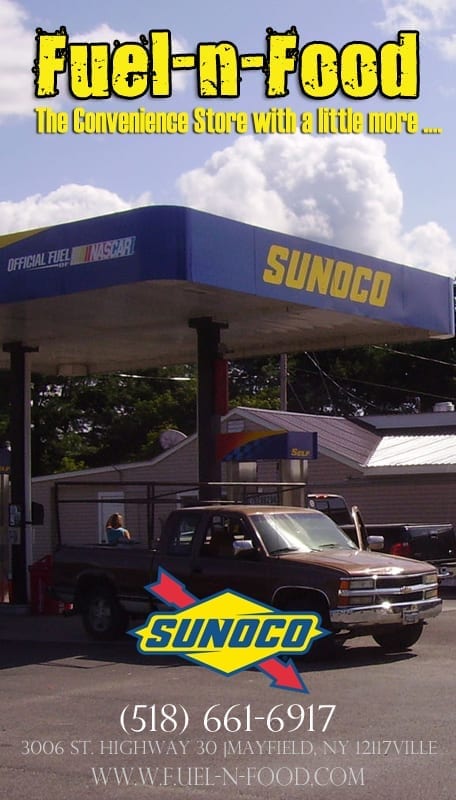 Welcome to Fuel-n-Food, located conveniently on Route 30 in Mayfield,NY in the foothills of the Adirondack Mountains!
We are your one stop shop for gas, propane, groceries, lotto, fishing supplies, and a wide assortment of beverages including kegs.
We offer daily Breakfast and Lunch Specials. Did You Know That We Have.. Hot Soup, Fresh Pizza, Subs & Sandwiches, Specialty Lunches, Baked Goods, And So Much More!
Come and Meet Our Great Staff Behind the Deli!
We Open at : 6am Mon- Sat., Sun at 7am
Gas Pumps Open 24 Hours with Credit Card!
3006 St. Highway 30
Gloversville, NY 12078
518-661-6917