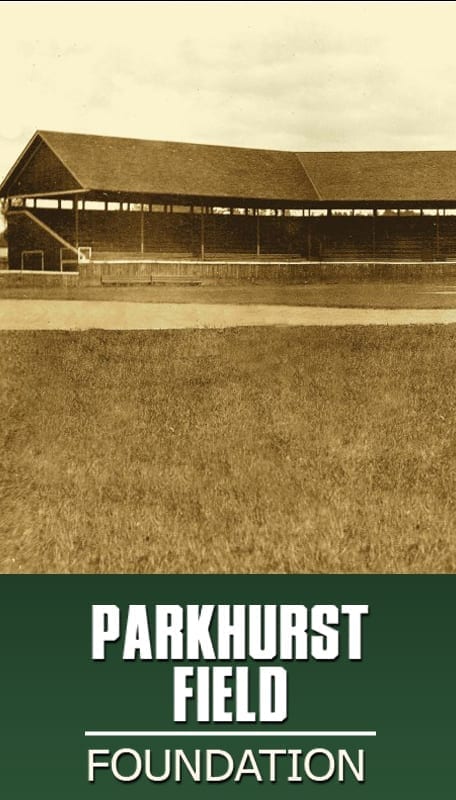 Parkhurst Field
For over one hundred years, baseball has been played on the Parkhurst Field grounds.
Parkhurst Field opened on July 12, 1906 as the A.,J.&G Baseball Park and home of the professional New York State League's JAGs (Johnstown-Amsterdam-Gloversville), the Park was owned by the F.J.&G. Railroad and would become a popular stop on railroad line (now the Rail Trail) located just beyond the left field wall of the grounds.
JAG' Park was designed by F.L. Comstock and built by E.A. Satterlee for $3,088 on six acres of land leased from C.W. Judson on Harrison Street, midway between Gloversville and Johnstown, NY. Sam Lucas, a Gloversville native, built the actual baseball diamond and later was asked to take charge of the NY Giant's Polo Grounds and also built the grounds at Forbes Field in Pittsburgh in 1909.
JAG' Park once featured a grandstand which accommodated 1500 spectators and its location was convenient for MLB players and many of the world's premier teams to play barnstorming exhibition games….
The Boston (Red Sox) Americans played a game here en route to Detroit on July 5, 1907 with their player/manager, Hall of Fame pitcher Cy Young.
On July 24, 1907, Hall of Fame great Honus Wagner and the Pittsburgh (Pirates) Nationals played on these grounds.
Joe Birmingham, a player on the JAG's 1906 team, went on to play for the Cleveland (Indians) Naps and eventually managed "Shoeless" Joe Jackson as part of that team.
Countless minor league players, including "Moonlight" Graham, the ballplayer/doctor immortalized in the film Field of Dreams, played here as part of the Scranton Miners in 1906 and 1907 while pursuing their life-long dream of making it to the Major Leagues.