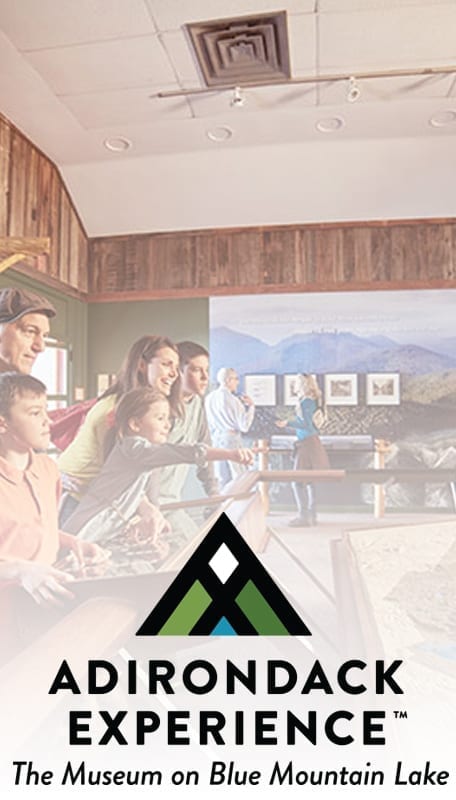 Adirondack Experience
Adirondack Experience, the Museum on Blue Mountain Lake
The Adirondack Museum believes in the power of history to ignite the imagination, stimulate thought and shape the future. Our collections and engaging programs reflect stories of life, work, and play in the Adirondack Park and northern New York State.
Accredited by the American Alliance of Museums, shares the history and culture of the Adirondack region in 24 historic and contemporary buildings on a 121-acre campus in the Central Adirondacks, and in free programs at schools throughout Clinton, Essex, Franklin, Fulton, Hamilton, Herkimer, Lewis, Oneida, Saratoga, St. Lawrence, Warren and Washington Counties.
The museum is supported in part with donations from the general public, with some general operating support made possible by the New York State Council on the Arts with the support of Governor Andrew Cuomo and the New York State Legislature.
Open May 26 to October 9, 2017
Hours: 7 days a week,
10 a.m. to 5 p.m.
including holidays.