Amasa Stephen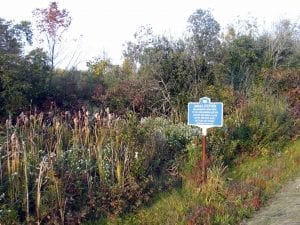 AMASA STEPHEN
Was Murdered near here by Sir. John Johnson and his loyalist and Indian allies May 22, 1780 raid. Early settler and Patriot.
Location:
On May 22nd, Colonel Sir John Johnson with about 500 Indians and Loyalists were in the Mohawk Valley burning and killing. Just about dawn the enemy appeared at the Stephens home. They broke the door in and immediately headed to where the Stephens were sleeping. The Indians dragged Stephens from his bed and took him outside. On reaching outside the Indians tomahawked and scalped Amasa and then hung him on the fence near the house. The enemy then plundered the house and then left without harming Mrs. Stephens or her children.
After the enemy left, Mrs. Stephens went looking for her husband and on going outside she discovered him hung on the fence. She took him down and took his body back into the house. Mrs. Stephens immediately grabbed her two children and headed for Fort Johnstown and she arrived there a few hours later. On arriving at Fort Johnstown Mrs. Stephens met her mother and learned that her father and brother were killed.
The above is transcribed from pages 39-49 of the book, Fulton County in the Revolution By James F. Morrison and typed by dedicated volunteer, Peggy Menear for Fulton County