February 9th, 2018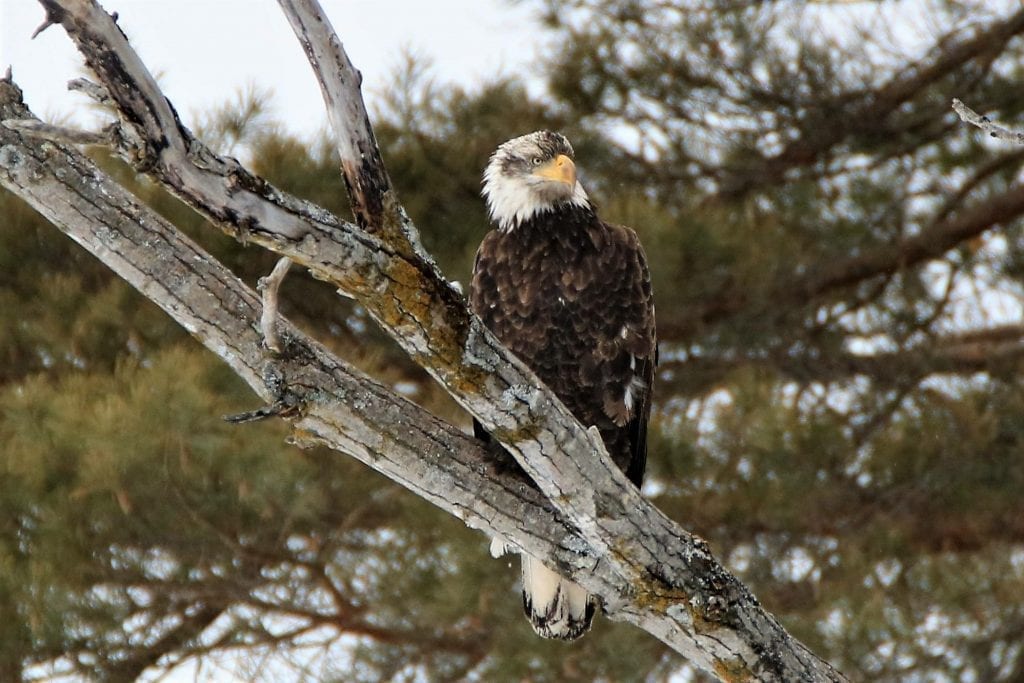 Ice Report:
21-24" and smooth
i rode the entire lake last Saturday before the snow storms. A lot of the heaves have flattened out since then – now that the ice has gone back down. The lake has become very smooth except for a couple of the big ridges which are visible over by Lanzi's on the Lake and Sin Clair Point and another one back by Bunker Hill/ HRBR. Other than that the lake is very smooth.
we had 2 snow storms since and got a perfect amount of snow. With the last one riding was good. 4- wheelers and side x sides could still get through.
Now we have 1 1/2 feet of snow on the ice. It's jond of like riding s jet-ski on a snowmobile. It's a lot of fun actually! We haven't been able to do this for about 3 years!
Now, 4wheelers and side x sides are not able to get through unless you plow or have tracks.
As I am giving this report we already have a couple of inches of new snow and visibility is about0 as it is coming down hard! It should settle out Nicky with a bit of sunshine
There is no slush under the snow which makes riding great!
USE CAUTION:
We have not had these conditions in many years. Ice Fishermen are plowing paths out to their Shanty's so there may be some snowbanks to be aware of! Having Fun on the Lake is what it is all about so – be respectful of each other out there!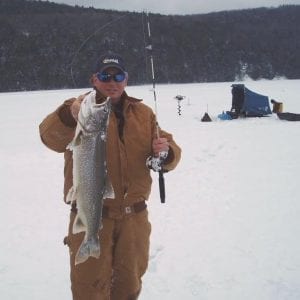 Fishing
Walleye are running good and about 16-17"
They are hitting in the morning and after 4 in the afternoon, not much fitting the day.
Perch are really hitting well. Size is good.
Northerns Are running steady too. The fishing holes are awesome-above average.
Trout are coming a bit too.
Tip of the Week
Have a heated shield or else you are not going to be able to see where you are going.
Get Your 2018 Visit Sacandaga Calendar Here:
https://www.createphotocalendars.com/Store/Order/-7223863297