February 15th, 2018
(This is Lou's Lake Report as of Thursday afternoon.)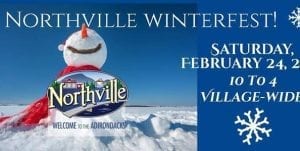 Ice Report:
The ice is good.
The shoreline is good.
The snow has settled down a lot. This means that there's plenty of snow for snowmobiles, but 4-wheelers and side x sides can still make it around out there.
There is still 21"-24" of ice and most of the heaves have settled down except for those that run from Hudson River to Sunset Bay. But this is a large one, so you can see it really good and it mainly runs along the shoreline.
THE SNOW CONDITIONS:
With the warmer temperatures tonight, the snow conditions will change a little, but it's supposed to cool down to noon Friday and get into the single digits friday night which should stiffen the snow up perfectly for all transportation types. The only downside will be it will be a very rough ride.
Fishing
Has slowed down considerably in the last few weeks, right now were in a mid-February lul, but the walleyes have been biting better for this time of year although their sizes are a bit on the small side.
However, we will a definitely know after Saturday.
The bigger Northerns have seemed to stop biting a bit, but the Perch are still running huge and abundant.
Tip of the Week
This week there's two.
 If you're debating on bringing your 4-wheeler or snowmobile to the Walleye Challenge, you can make it on either but a snowmobile will definitely get you to weigh stations easier and faster.
 You do not need a fishing license this weekend, whether you're from out of state or in state. It's NY State free fishing weekend!
Get Your 2018 Visit Sacandaga Calendar Here:
https://www.createphotocalendars.com/Store/Order/-7223863297