August 10th, 2018
Lake Level
It's been three weeks since my last lake report. The good news is the  rainy week at the end of July helped keep the lake from going down as  much as it would have. The rain saved us losing another foot of depth  that week.
It's been a hot dry summer and most people don't remember the  lake this low for this time of year, but don't worry there is still plenty of water.
With that being said, the lake is exactly 1.5 feet lower than it was 3 weeks ago in my last lake report. I would suggest no boats go all the way through stump alley, there is less than 2 feet of water, although I know a few "brave" pontoon captains who have.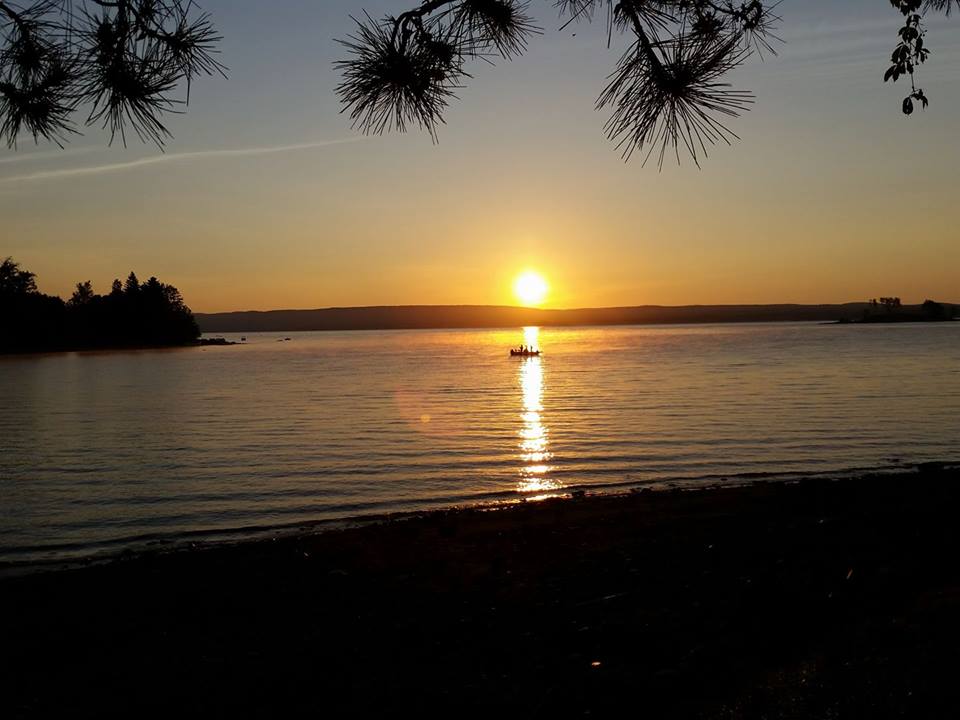 At this water level most of the "gotchas" around the lake are above water and visible, the few that aren't just pay attention to your danger buoys and you will be fine.
On the other side of the coin we have plenty of beach places to escape to and enjoy. Another one of my favorite spots when the water is this level is the sandbar that comes out from Northampton
campground.
There is still 8 feet at the shallowest point going into Lakeside's docks in muscles harbor. Follow the small channel markers and stay to the left of the channel coming in to the bay approaching from the lake and you will have lots of water.
Wally's still has 4-5 foot at the shallowest point, and a little more than that at the end of their  courtesy dock. When approaching here you want to stay toward the center of the bay until you get passed the first set of docks then make your right turn to go towards the courtesy dock, and you will have plenty of water. As for Lanzi's and Sport Island Pub there is plenty of water.
Also I Go Inn and Captain Nauti's have plenty of water, and lets not forget Ponderosa Pines who does have a courtesy dock, Its a smaller one but it works fine. This end of the lake always has the most amount of water so if your nervous about the lake explore this end.
Past Batchellerville bridge there is still approximately 12 miles of lake until you get to the dam. It is more mountainous,and less populated then the southern end, and very scenic.
Don't forget there is the "Dam Tie up" this Saturday August 11Th at the Conklingville dam so its the perfect time to check it out.
Water Temperature
was down to 77 after the rain but has gone back up and hovering between 81 and 82 degrees. Its still
76 degrees at 25 feet down.
Fishing
They have been pulling out some big northern pike, in the shallows around the weed beds. Also bass have been
hitting like crazy, and the walleyes have been steady. Yellow Perch seem to be a little slow, who knows what happened to the white perch, and trout have been hitting average for this lake which isn't saying much.
Tip of the week:
If your going to go out in a small jon boat on a busy, rough weekend…..don't run out of gas.
This Weeks Photos are Great Entries in The Visit Sacandaga 2019 Calendar Photo Contest from Joanne Passero and Todd VIncent! Get Your entry in by AUgust 15th for your chance to win a calendar!