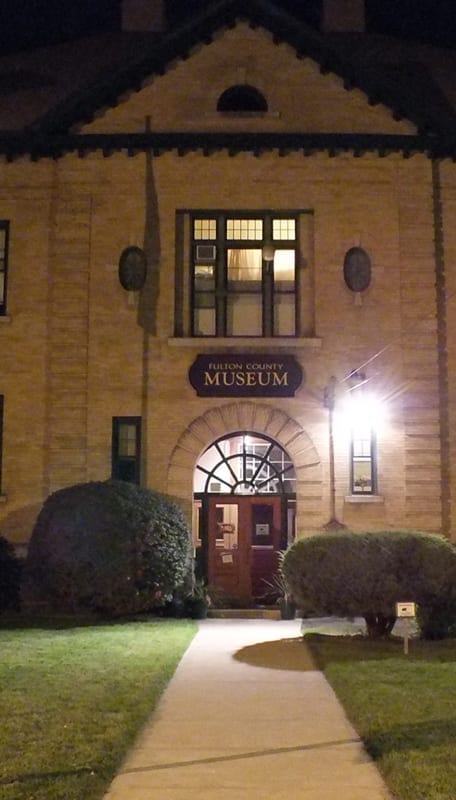 Fulton County Museum
Sports
Local sports including items and photographs from the "Glovers"
Military
Military artifacts from the 1700's to the current time. Included are firearms,swords and uniforms.
School
Year books, photographs uniforms and trophies
Leather
Tools of the tanning process with a representation of an actual glove shop.
Technology
A collection of radios, televisions, cameras and record players.
Public Service
Police, Fire Department, Nursing Service and Pharmacy displays. Including a jail cell, gallows and working fire alarm system.
Victorian
Clothing, furniture, photographs and period artifacts.
Business
Commercial ads, street signs, hotel artifacts and photographs.
Railroad
Local railroad (F.J.&G) collectables. Along with a working model railroad.
Farm & Tool
Black Smith, dairy, farming, and carpentry tools.
Weaving & Spinning
Working loom, spinning wheels along with a collection of quilts and antique kitchen tools.
Native American
Iroquois Longhouse, animal firs, tools and arrow heads.
Museum Hours:
Columbus Day through Memorial Day
Saturdays
12:00 p.m. – 4:00 p.m.
Memorial Day – Labor Day
Thursdays-Sundays
12:00 p.m. – 4:00 p.m.
(518) 725.2203

237 Kingsboro Ave. | Gloversville, NY 12078